Preview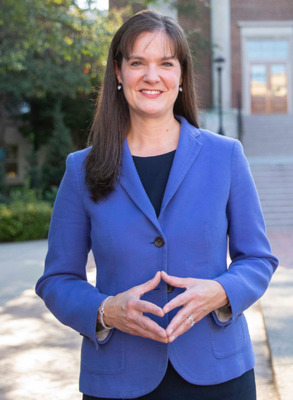 Description
Dr. Candice McQueen is the eighteenth and current president of Lipscomb University.
She attended Lipscomb University, getting a Bachelor of Science degree, Peabody College at Vanderbilt University for her Master of Education degree, and received her Ph.D. from the University of Texas. Before becoming president of Lipscomb University, Candice McQueen served as vice president and dean of Lipscomb's College of Education and was the founding director of Lipscomb's Ayers Institute for Teacher Learning and Innovation. She has also previously worked at Vanderbilt University and at the University of Tennessee Austin. From 2015 though 2019, McQueen worked as Tennessee commissioner of education under former Tennessee Gov. Bill Haslam.
Since taking the position of president at Lipscomb University, Dr. Candice McQueen has launched the Lipscomb Impact 360 strategic planning campaign, visited with alumni in several cities in the country as part of her Be A Light tour, launched the President's Student Advisory Council, and oversaw Lipscomb's largest single day of giving in university history.
Keywords
President, Lipscomb University
COinS